Artist
𝕎hen I first moved to Toronto I was active in the art scene for a number of years, and now I continue to draw but seldom have gallery shows.
I now look at screens all day, which is funny because I went to art school and thought at this point in my life I would spend my time looking at paper or canvas. Nope! But I'm currently employed by a job that didn't exist twenty years ago, which amuses me.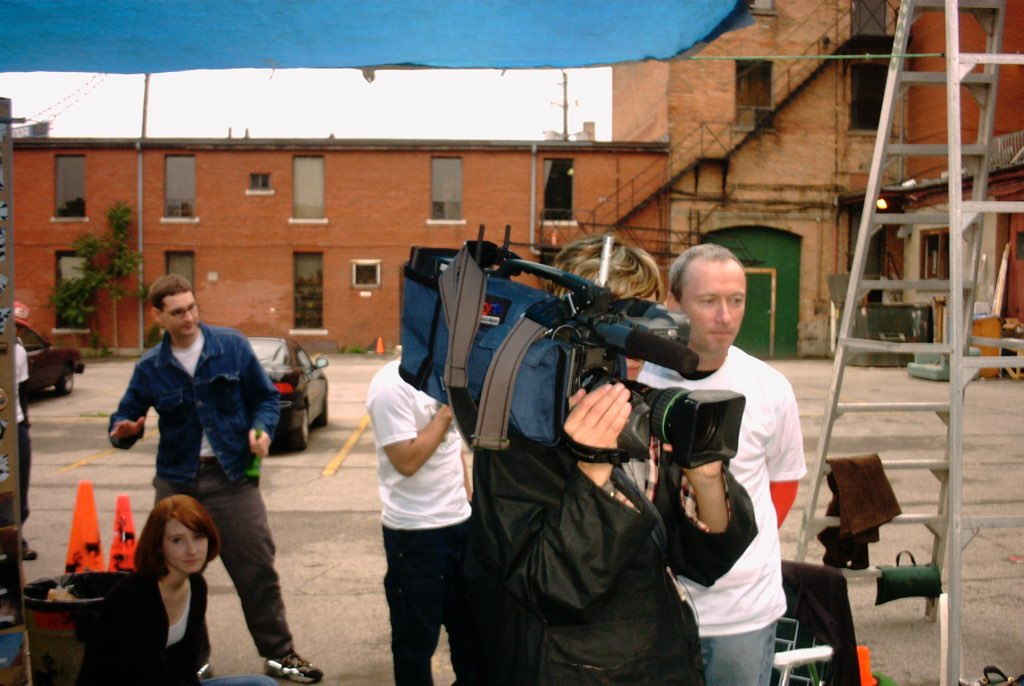 At an Instant Coffee UDT event, circa 2002. Photo by Kate Monro.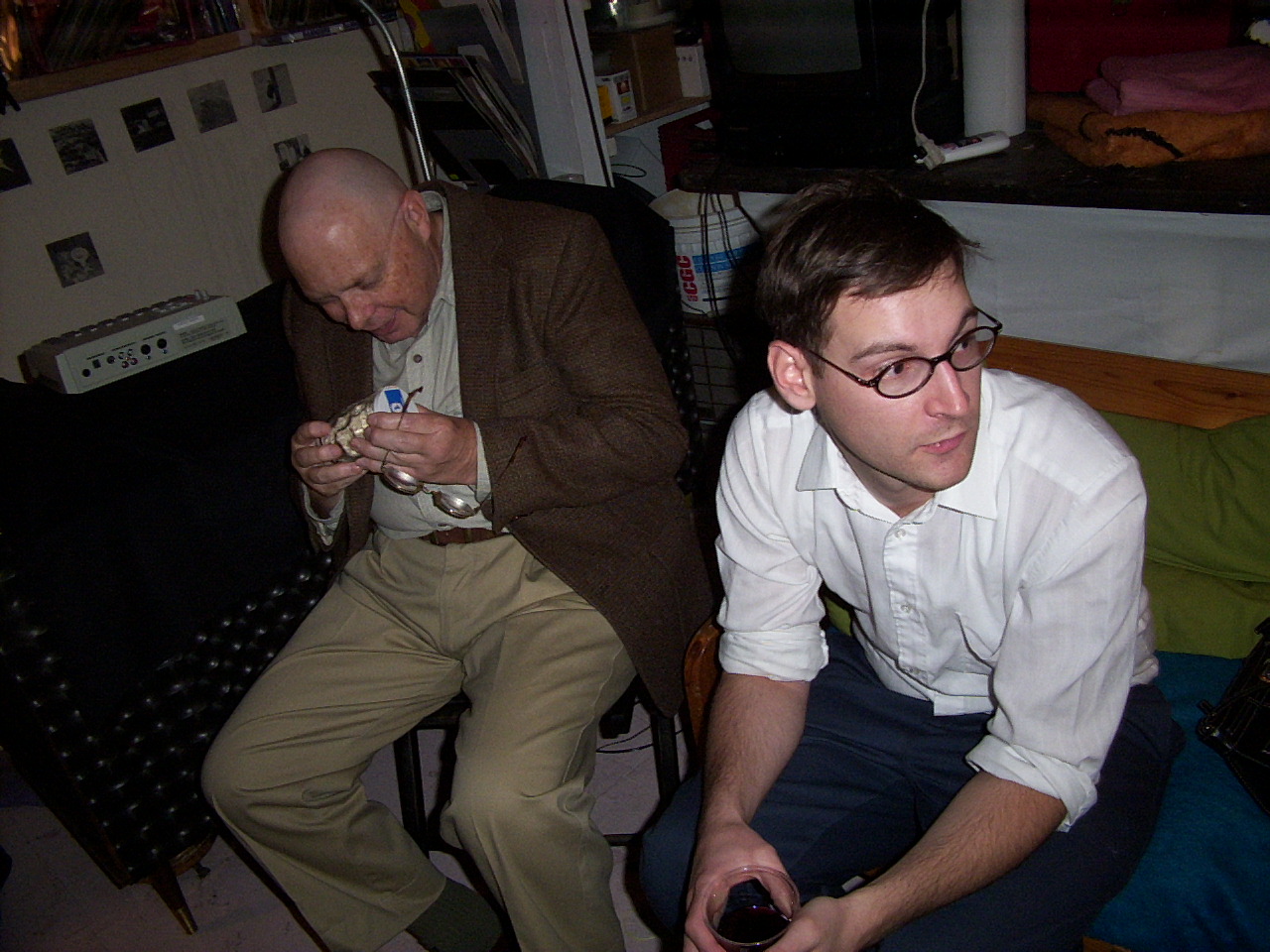 I was at an opening for a shw I co-curated, 2002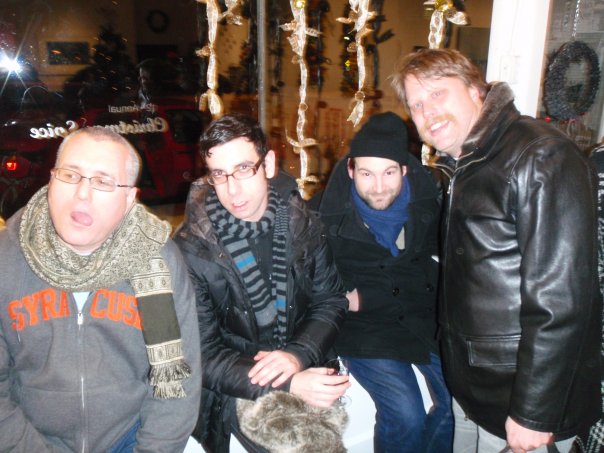 RM Vaughan, Sholem Krishtalka, Me, Matt Crookshank, 2008. Photo by Andrew Harwood