Halifax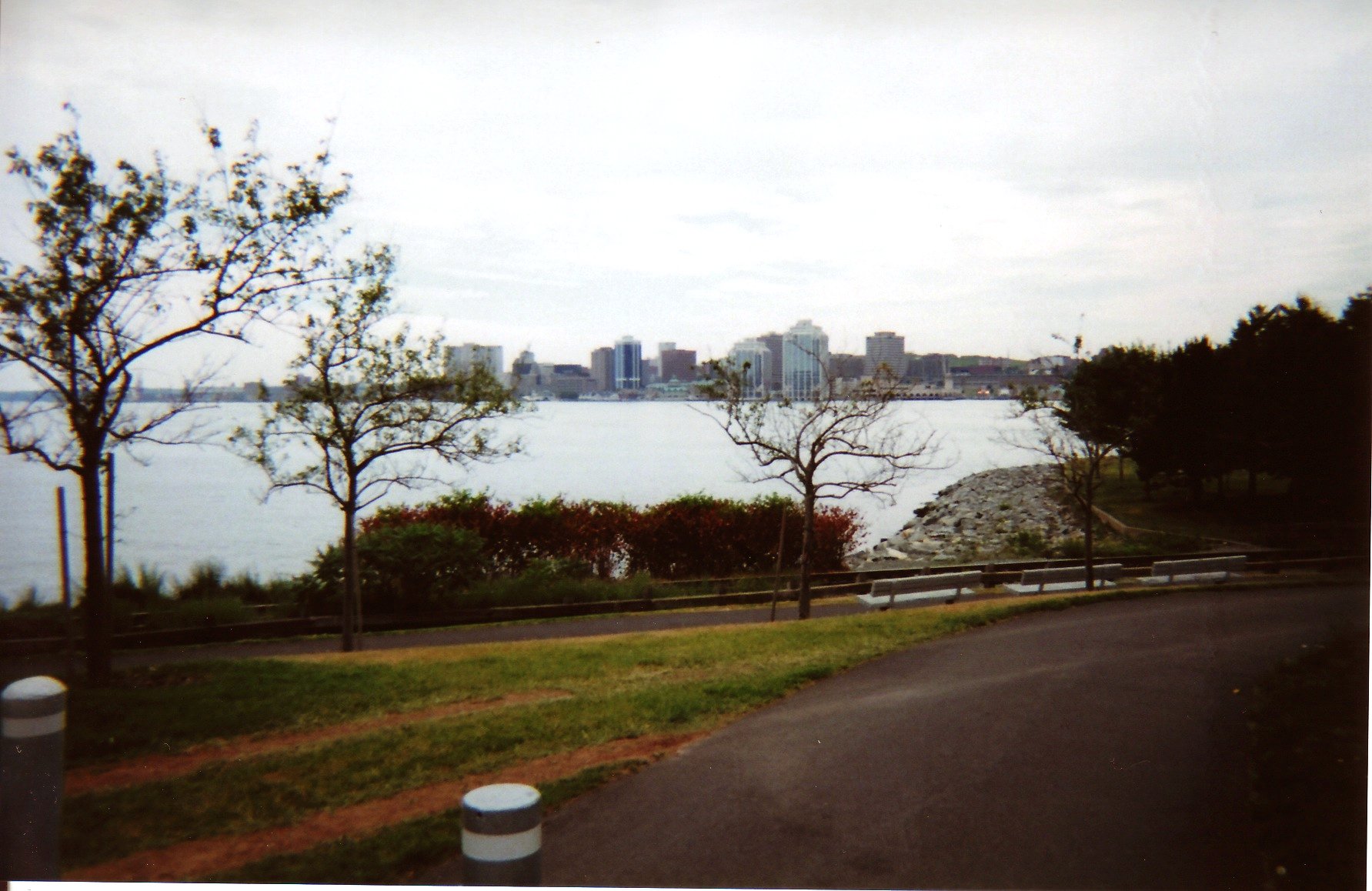 Halifax as seen from Dartmouth on July 19th 1999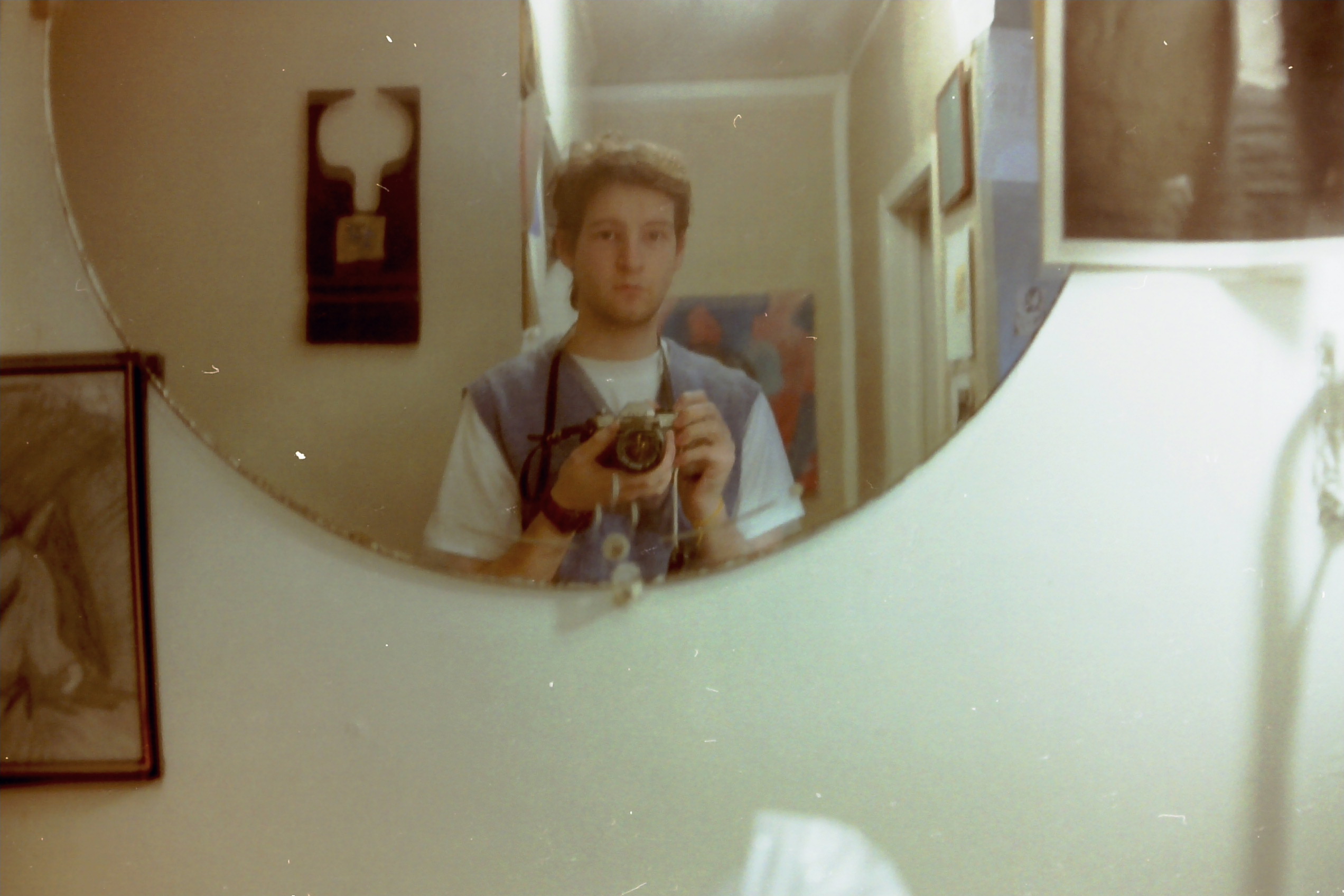 A selfy from the time before the word 'selfy'.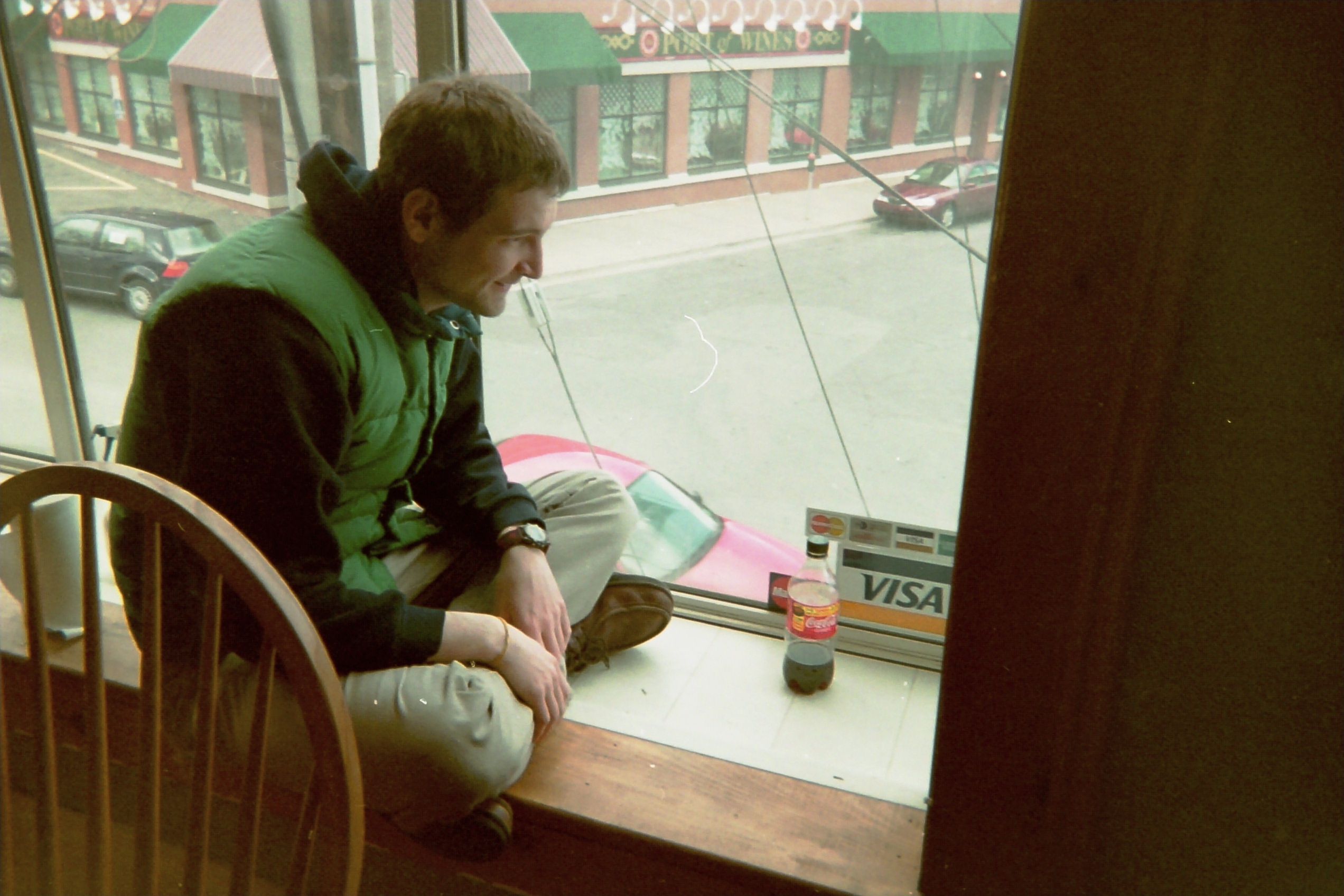 Back then I drank a 500ml bottle of Coke every day.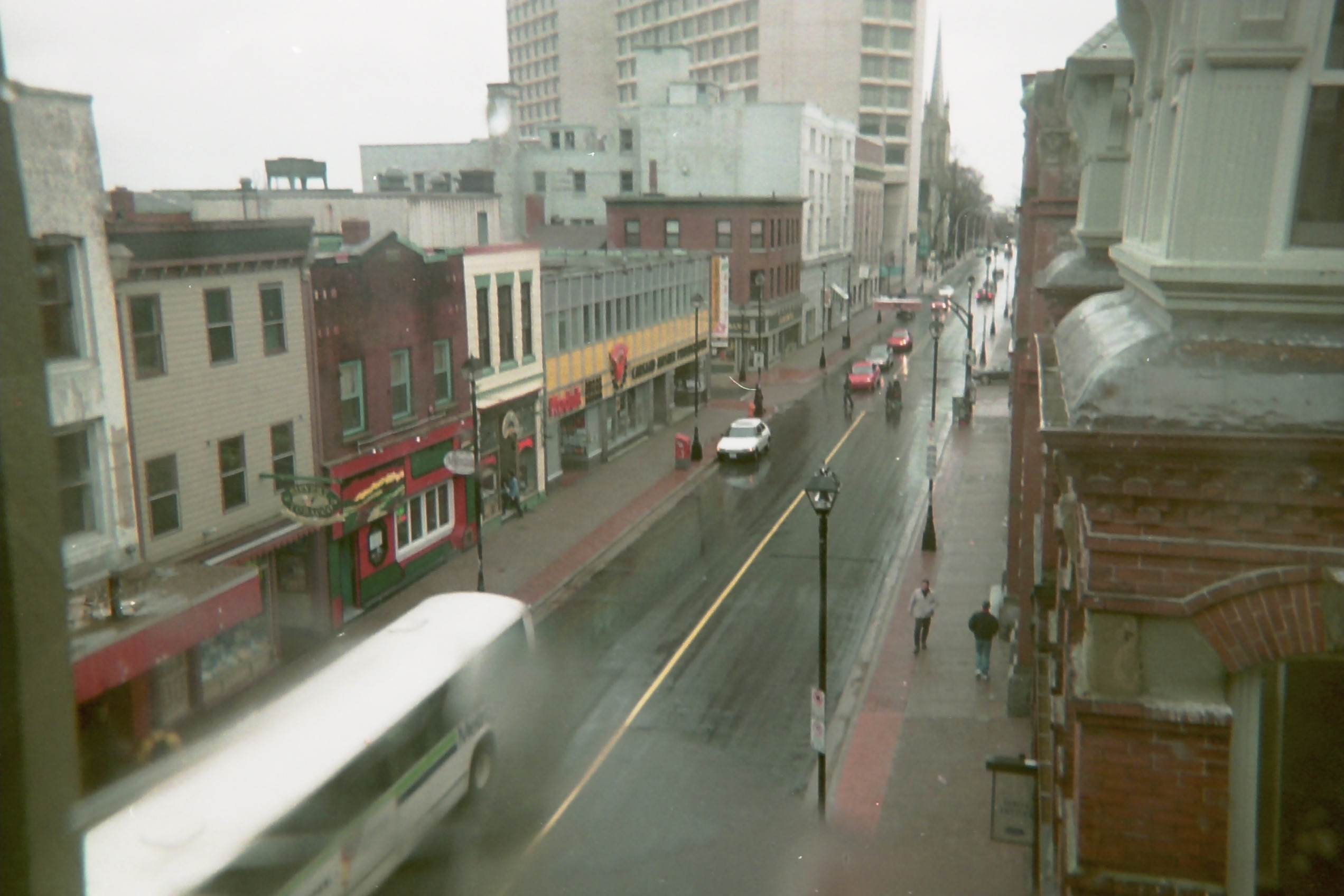 A view from the Khyber of Barrington St. We can see the photo shop where I got these pictures developed.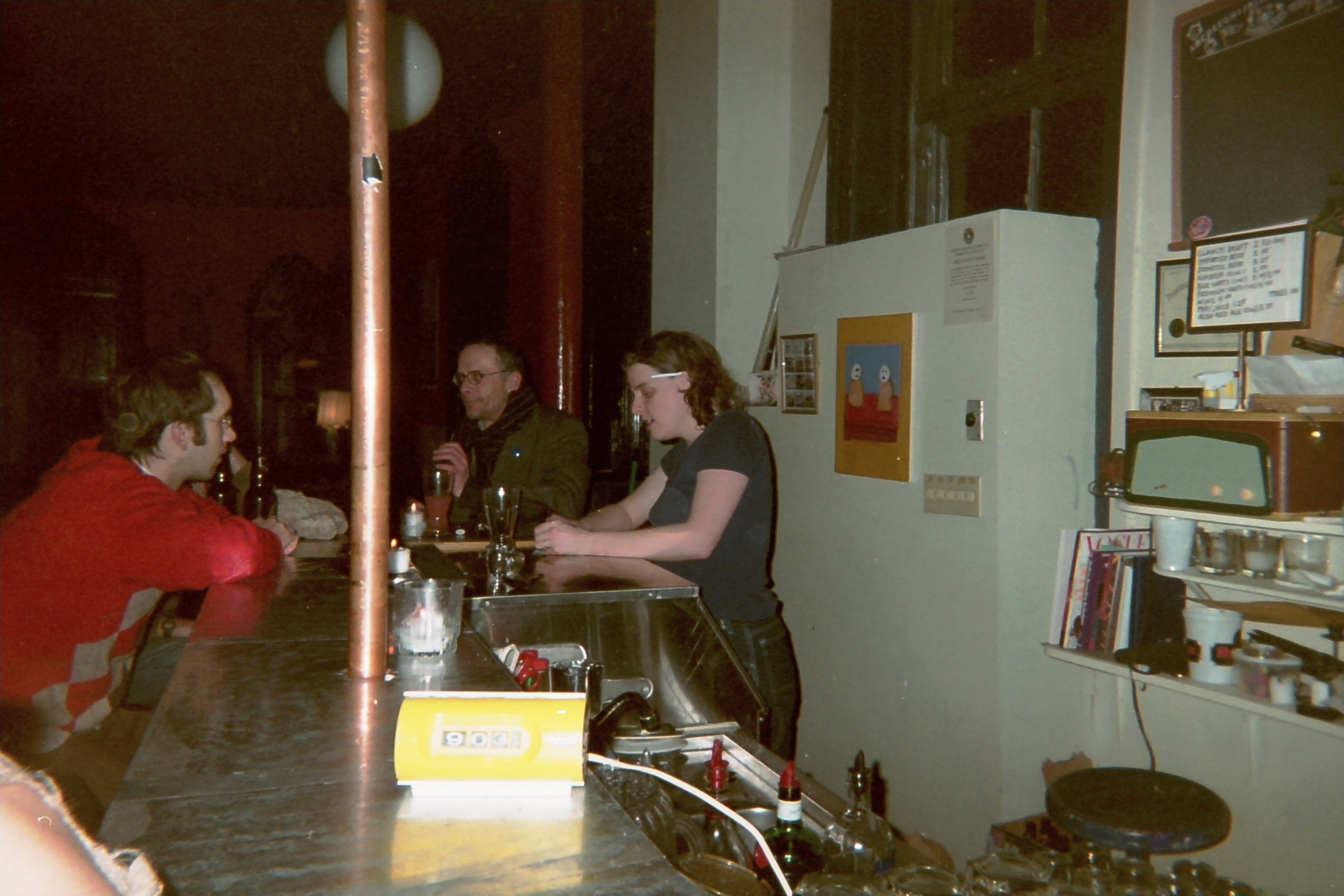 I used the hang out at the Khyber a lot. I made the painting seen behind the bar tender and snaped this as the only documentation I have of it.