About Me
I look at screens all day, which is funny because I went to art school and thought at this point in my life I would spend my time looking at paper or canvas. Nope!
I'm currently employed by a job that didn't exist twenty years ago, which amuses me.
I was born in Toronto and grew up in a French Acadian area of Nova Scotia
I did my undergraduate education in Halifax, where I studied Anthropology and Religion because I was interested in what it means to be human. This lead me to art school – the Nova Scotia College of Art & Design (NSCAD). There a teacher said I "drew like an angel"
I moved to the G.T.A in 2000 and spent my first five years here active in the Toronto Art Scene. This is one of the reasons that I have an award named after me.
I graduated from Sheridan College's Web Design program in 2012
I'm really good at …
Computer stuff, web stuff, drawing, writing, thinking.
---
And I'm on Google Streetview!

Sept. 2016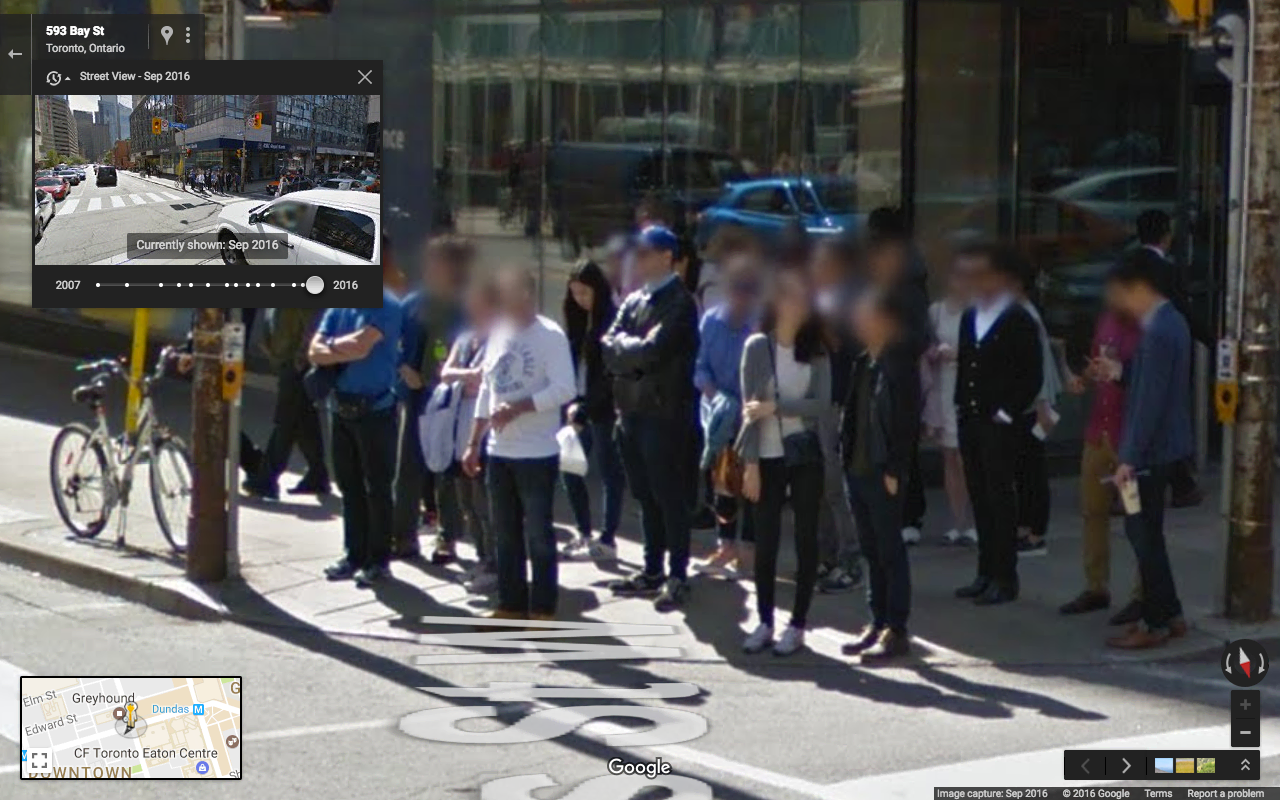 Apr. 2014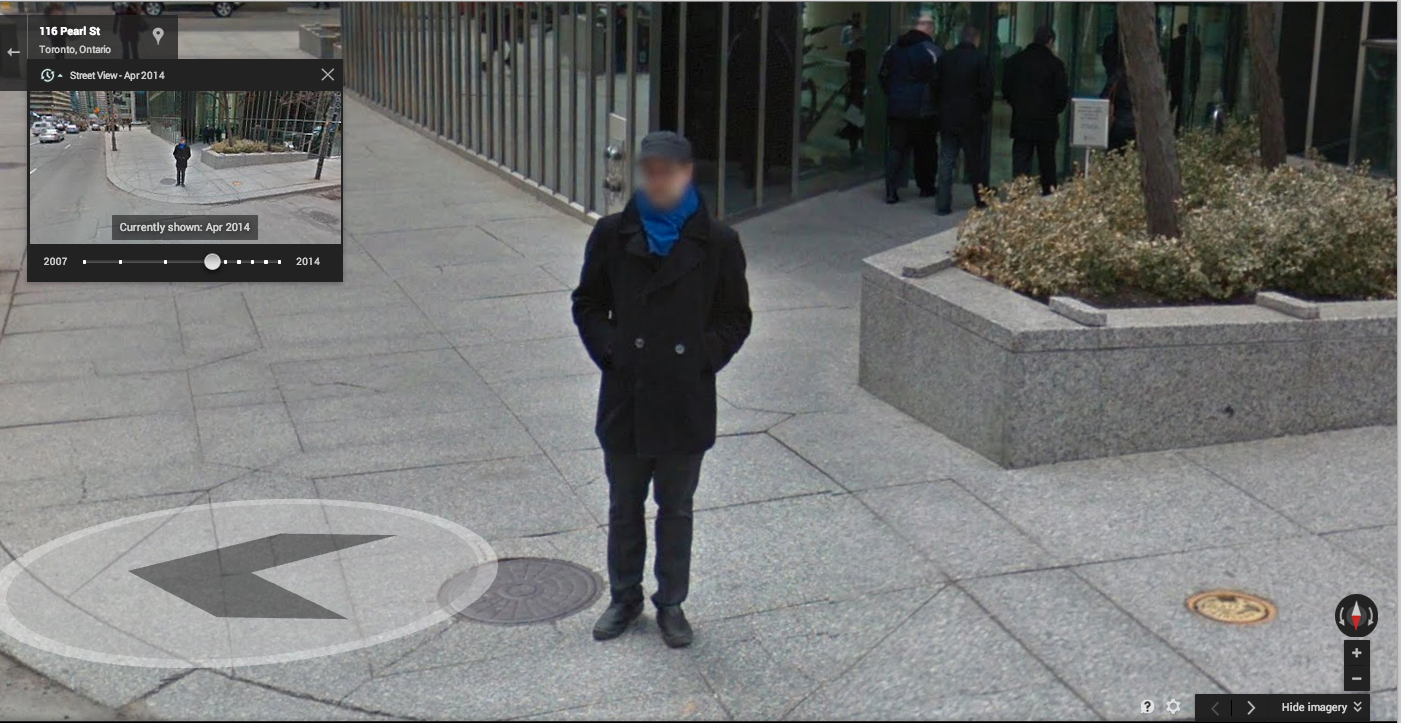 ---
Personal Branding
Since 2003 I've used self-portraits as branding for my creative work. I update them as I age.
These mark the projects made during the time while they were active.
2014

2012

2009

2008

2006

2003